Våra masterclasses är öppna för passiva deltagare, ingen anmälan behövs.
Aktiva deltagare är studenter från Ersta Sköndal Bräcke högskola samt Kungliga musikhögskolan i Stockholm.
Det finns även en masterclass för yrkesverksamma kyrkomusiker att anmäla sig till.
OBS ändrade tider och platser, infon nedan är den som gäller!
Masterclassen med Alcee Chriss kommer vara stängd för externa lyssnare på grund av platsbrist på läktaren.
Edoardo Bellotti har ändrat plats och tid, och kommer nu vara fredag 10 september kl 13:15-16.15 i S:t Görans kyrka.
Ben van Oosten (För yrkesverksamma kyrkomusiker)
Lördag 11 september, 10.00-13.00, S:t Jacobs kyrka
Masterclass för yrkesverksamma kyrkomusiker
Inom Organspace äger ett antal masterclasses rum. Ett av dessa är ett unikt tillfälle för dig som yrkesverksam kyrkomusiker att fördjupa dig i fransksymfonisk musik för en av europas främsta specialister inom området, organisten Ben van Oosten från Nederländerna.
Anmälan innebär 30 minuter undervisning av valfritt stycke inom formen av en masterclass. Vi har plats för 6 aktiva deltagare, men man kan även komma som passiv deltagare (gratis).
Ben van Oosten är specialist på fransksymfonisk musik (Widor/Dupré/Vierne osv.). Skicka in det du ska spela en vecka innan till info@organspace.se
Plats: S:t Jacobs kyrka
Tid: Lördag 11 september kl 10-13
Pris: 500kr (Detta kan din församling betala som fortbildning, som varje kyrkomusiker har rätt till två veckor per år.)
30 minuter aktiv undervisning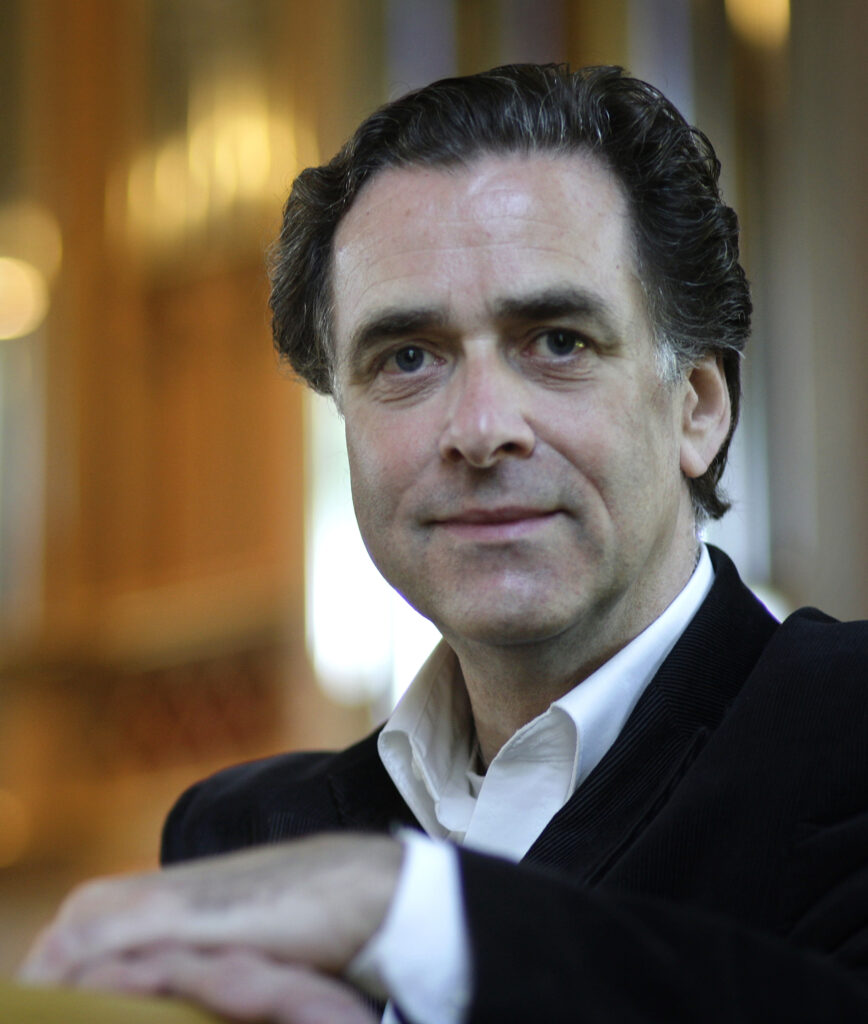 CV
Ben van Oosten was born in The Hague in 1955. He studied organ and piano at the Sweelinck Conservatory in Amsterdam and in Paris. Since 1970 his numerous highly successful concert tours have taken Ben van Oosten to the foremost international organ venues, where he has emerged as one of the most remarkable organ virtuosos of our time. In addition to his concert career he gives organ masterclasses in many countries and is Professor of Organ at Rotterdam Conservatory.
Ben van Oosten has dedicated himself exhaustively to French symphonic organ music. His recordings of the eight organ sonatas of Alexandre Guilmant and the complete organ works of César Franck, Camille Saint-Saëns, Louis Vierne, Charles-Marie Widor and Marcel Dupré have been awarded many international prizes (including the Echo Klassik, Preis der deutschen Schallplattenkritik, Choc du Monde de la Musique and Diapason d'Or). In 2019 his recording of the complete organ works of César Franck has won the prestigious German music prize Opus Klassik.
Ben van Oosten is also author of the comprehensive Widor biography, Charles-Marie Widor – Vater der Orgelsymphonie(Charles-Marie Widor – Father of The Organ Symphony).
Because of his services to French organ culture Ben van Oosten was honoured on three occasions by the Société Académique Arts, Sciences, Lettres in Paris. The French government created him Chevalier (1998) and Officier (2011) dans l'Ordre des Arts et des Lettres,and in 2010 H.M. the Queen of The Netherlands appointed him Knight in the Order of the Netherlands Lion.
Ben van Oosten is Titular Organist of the Grote Kerk in The Hague and Artistic Director of the international organ festival that takes place annually in this church.